Medicare Advantage Preventive Visits
---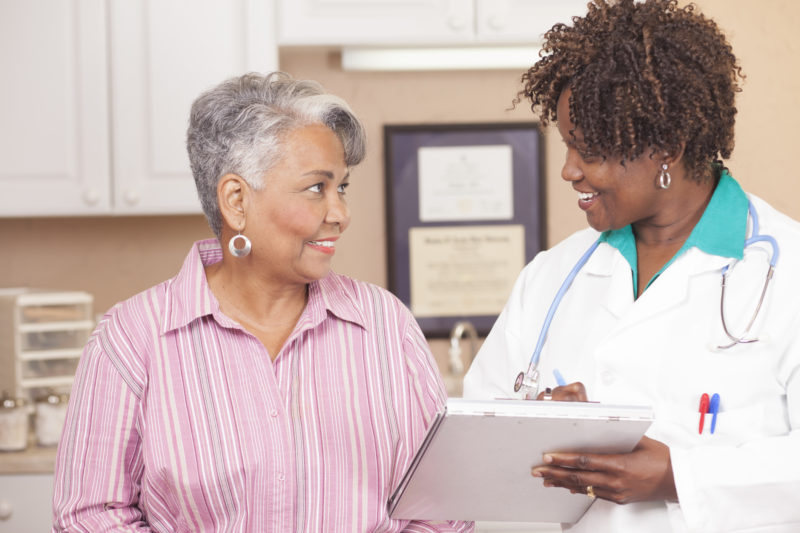 Posted on December 5, 2018

Health New England is encouraging Medicare Advantage members to schedule their 2019 Annual Wellness Visit or Physical Exam. Both visits are $0 copay visits for Health New England Medicare members.
The following is a guideline on the HCPCS codes: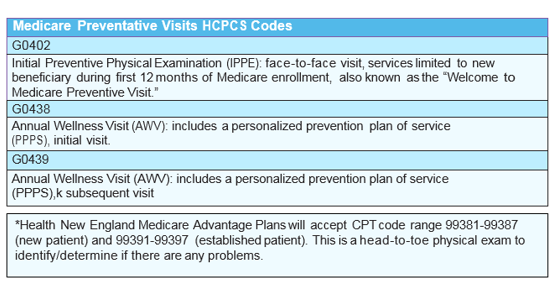 *The emphasis of these Preventive Visits will be on prevention and screening, NOT detection and diagnosis. Please make the patient aware if you are addressing additional medical concerns during this visit, it will be subject to their primary care physician copay.
Member Incentive Program: Health New England is offering Medicare Advantage members that receive their Annual Wellness Visit or physical exam a $20 reward. Members will only receive the $20 reward for one of these visits annually.
---