Time to get your flu shot
---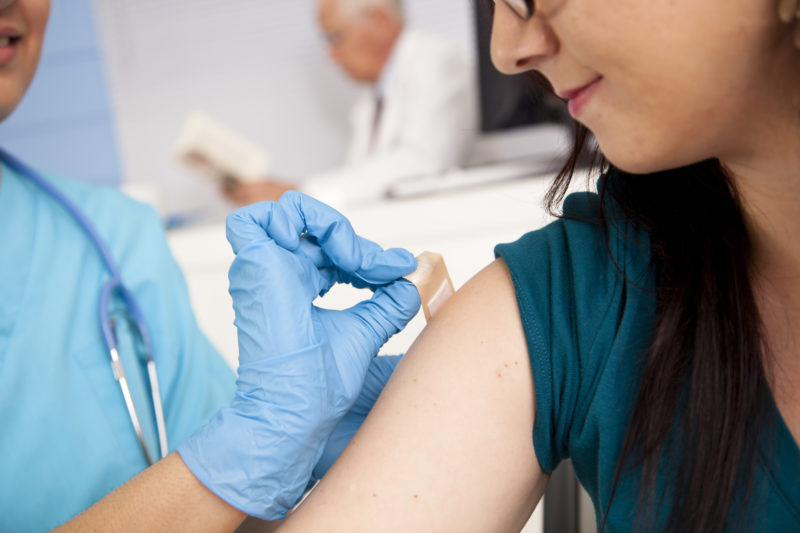 Posted on September 26, 2017

It's time to get your flu shot and protect yourself this winter. According to the Centers for Disease Control and Prevention (CDC), influenza (the flu) is a serious disease that can lead to hospitalization. Every flu season is different. Influenza infection can affect people differently. Even healthy people can get very sick from the flu and spread it to others. So remember, it's not too late to get the flu shot.
An annual seasonal flu vaccine is the best way to reduce the chance that you will get the flu and spread it to others. The CDC recommends a yearly flu vaccine as the first and most important step in protecting against flu viruses. If more people get vaccinated against the flu, it is less likely that flu will spread through the community.
Key points to keep in mind:
While there are many different flu viruses, a flu vaccine protects against the three most common viruses.
Everyone six months of age and older should get a flu vaccine as soon as the current season's vaccines are available.
Children younger than six months are at high risk for serious flu illness, but they are too young to be vaccinated. People who care for them should be vaccinated instead.
People at high risk of serious flu complications include young children, pregnant women, people with chronic health conditions such as asthma, diabetes or heart and lung disease and people 65 years and older.
Vaccination of high-risk people is especially important to decrease their risk of severe flu illness.
Vaccination also is important for healthcare workers and other people who live with or care for high-risk people to keep from spreading flu to high-risk people.

Health New England covers the flu vaccination for all of our members with a $0 copay with an in-plan provider. If an in-plan provider charges you out of pocket for any reason, simply mail in your proof of payment and the copy of the bill, and Health New England will reimburse you 100%.
You can get a flu shot at your primary care provider's office or at participating pharmacies. So do yourself a favor and take the time to get a flu vaccine to greatly lower your chances of getting the flu!
---