Stay Healthy this Flu Season
---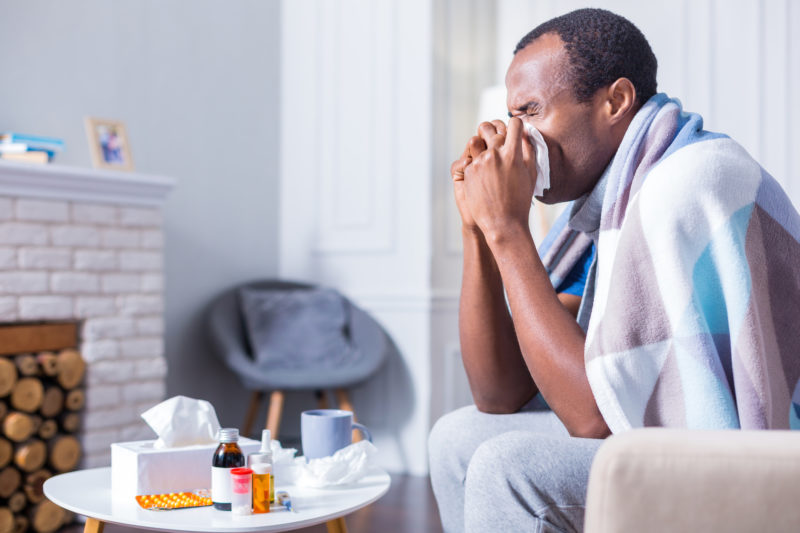 Posted on December 13, 2018

If you haven't yet done so, now is the time to get your flu shot and protect yourself this winter. According to the Centers for Disease Control and Prevention (CDC), influenza (the flu) is a serious disease that can lead to hospitalization.
Every flu season is different. Influenza infection can affect people differently. Even healthy people can get very sick from the flu and spread it to others. So remember, it's not too late to get the flu shot.
An annual seasonal flu vaccine is the best way to reduce the chance that you will get the flu and spread it to others. In addition, receiving the flu shot may reduce the risk of more serious flu outcomes if you do get sick. For more information about the flu, please visit www.cdc.gov/flu.
If you have questions about the flu vaccine for yourself or a family member, we encourage you to talk with your primary care provider.
Your flu vaccination coverage
Health New England covers the flu vaccination for all of our members with a $0 copay with an in-plan provider. If an in-plan provider charges you for any reason, simply mail in your proof of payment and the copy of the bill, and Health New England will reimburse you 100%.
You can get a flu shot at your primary care provider's office or at a participating pharmacy. So do yourself a favor and take the time to get a flu vaccine to greatly lower your chances of getting the flu!
Practice good health habits
In addition to getting the flu vaccine, the following good health habits can help stop the spread of germs and prevent respiratory illnesses like the flu.
Avoid close contact with people who are sick.
If you are sick, stay home from work or school.
Cover your mouth and nose with a tissue when coughing or sneezing.
Wash your hands often.
Avoid touching your eyes, nose or mouth.
Clean and disinfect frequently touched surfaces at home, work or school, especially when someone is sick.
Be sure to get plenty of sleep, be physically active, manage your stress, drink plenty of fluids, and eat nutritious foods.
---