SKIN CANCER PREVENTION AND DETECTION
---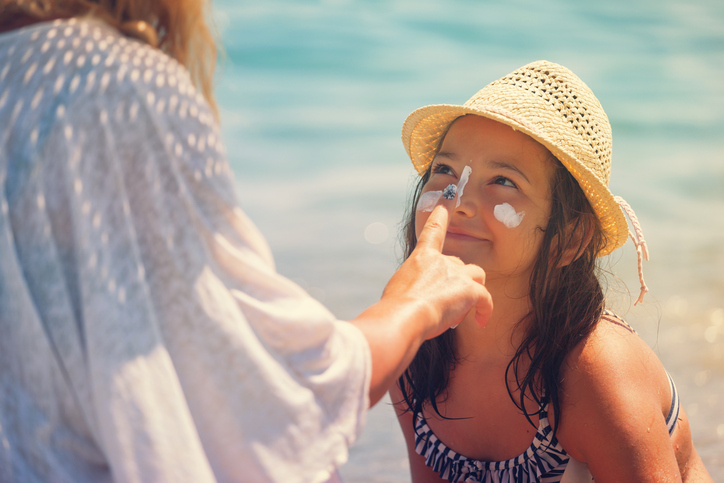 Posted on June 13, 2018

Summer is here and it's time to get outdoors and enjoy some fun in the sun. It is important, however, to take some precautions before heading out. The following tips can help lower your skin cancer risk.
Avoid the sun during the hours of 10 a.m. and 2 p.m.
When going outside, wear clothing that covers your skin, like long-sleeve shirts, wide-brimmed hats and sunglasses.
Use sunscreen with an SPF of 30 or higher on any exposed skin, including your face, neck, ears and scalp. Reapply every 2 hours, even on cloudy days.
Be extra cautious around water and sand. They can reflect and intensify sunlight, increasing the risk of sunburn.
Avoid tanning beds and booths. The ultraviolet light they produce can also cause skin cancer.
Know what to look for
Early detection is also very important. Learn about the different forms of skin cancer and how to do a self-exam of your skin. If you find something abnormal, like a new spot or a mole that has changed in shape or size, make an appointment to see your primary care provider or a dermatologist.
For more information and other helpful tips about skin cancer detection and prevention, visit the American Academy of Dermatology website at SpotSkinCancer.org.
Facts about skin cancer

Skin cancer is an abnormal growth of skin cells.
Melanoma is the deadliest form of skin cancer.
Skin cancer, when detected early, is highly treatable.
Anyone can get skin cancer, regardless of skin color.
Source: www.SpotSkinCancer.org
---