In Search of a Safe Haven
---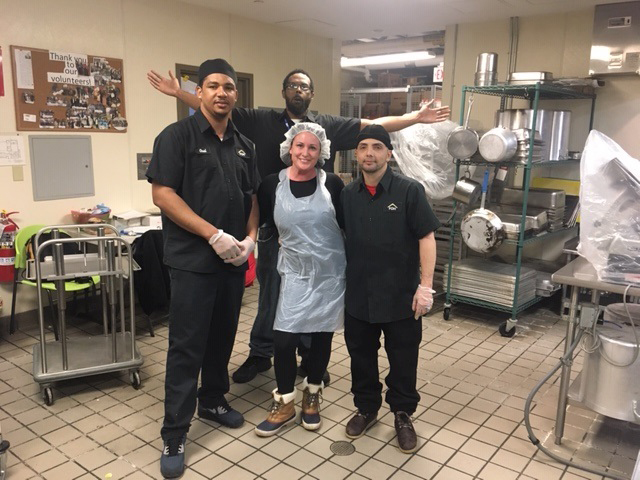 Posted on March 5, 2019

A home is a place to feel comfort, security and joy. A place to share with family and friends, or just a place to relax. A home is a safe haven, and evokes a deep emotional connection inside of us.
But what if you didn't have a place to call home?  What if one of your biggest concerns is knowing when your next meal would be? Homelessness is a real hardship that approximately 20,000 individuals are facing with in Massachusetts, according to a 2018 federal report.
In 2013, our associate Jessica McDonald decided to pay it forward by volunteering with the Springfield Rescue Mission in response to the growing rate of homelessness in the city she's called home the majority of her life. She began small by doing annual holiday meal deliveries for those who couldn't afford food around the holidays. Eventually, she began assisting with clothing drives to collect winter coats and undergarments. She began to involve her children in her volunteer work as well, so they too could understand the importance of giving back.
But Jessica's need for helping the less fortunate did not stop there. In 2015, a former coworker asked if she'd like to join Health New England's team to serve food to a homeless shelter, called Friends of the Homeless (FOH). The Health New England team has a long standing commitment to volunteer every third Monday of the month. Jessica jumped at the opportunity to help. One year later she was asked to be Health New England's FOH team coordinator. As a coordinator, Jessica is responsible for filling six associate volunteer spots for a monthly slot commitment. She credits her co-workers: Ben Velez, Kristine Gonzalez, Sharon Dorsey and Gail Bassett as being her core team that is always willing to offer their time.
Due to the growing popularity of Health New England volunteers, Jessica no longer participates in Monday volunteer day, but still volunteers her time every first Tuesday of the month. She also participates in FOH's fundraising activities.
When asked what keeps her drive alive, Jessica responded, "I'm just a regular person, trying to do the right thing. If everyone gave a little, then everyone would need a little bit less."
Jessica's story is just one example of how our associates live our mission to improve the health and lives of the people in our communities, the places in which we live and work. Thanks to our associates like Jessica McDonald, we can demonstrate our commitment to our community.
---