Healthy Eating Tips for the Winter Season
---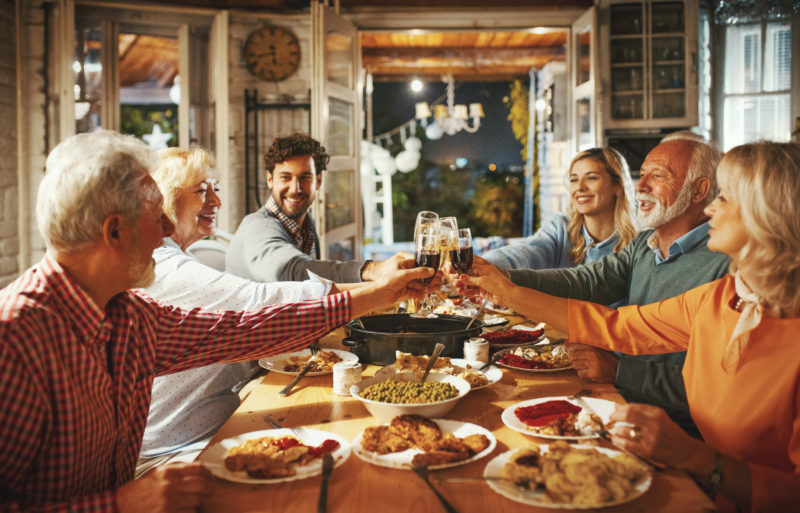 Posted on December 13, 2018

As the weather gets colder and the snow falls, we may become less active and start eating more. To help you stay in control of your activity and eating habits and avoid gaining weight this winter season, we have several tips for you.
Making healthy choices at home and at get-togethers is possible when you follow these 12 simple steps:
Know your numbers: weigh yourself regularly and track your calorie intake.
Control your portions: take smaller portions when at a family dinner or a get-together.
Stay active: exercise at least 150 minutes a week – get out and enjoy the winter by taking a brisk 10-minute walk three times a day or go sledding, ice skating or snow shoeing.
Don't skip meals: be sure to eat a nourishing breakfast, a light lunch and a small snack before attending a dinner or event.
Make healthy substitutions: when cooking or baking, replace butter with unsweetened applesauce or extra virgin olive oil, or add flavor with vanilla, almond or peppermint extracts instead of using sugar.
Go easy on sauces, sides and toppings: cream sauces, gravy, dressings and desserts can quickly add on the calories.
If you don't love it, don't eat it: bring a healthy dish you love to a pot-luck dinner and don't sample everything on the buffet; make sure to include vegetables and fruits for a balanced meal.
Plate your food: this helps you see how much food you are eating; avoid eating out of the bag or grabbing handfuls as you walk by the food table.
Satisfy a craving with just a few bites: savor your favorites, but don't overdo it.
Limit the variety: put only two items on your plate each time you go to the food table to help control your appetite.
Watch your beverages: avoid drinks loaded with calories, like eggnog, and limit alcoholic beverages, which can lessen inhibitions and induce overeating.
 Take the focus off food: enjoy the company of family and friends by playing games, going for a walk, or volunteering in the community together.
By following these steps, you will still be able to enjoy time with family and friends and, most likely, make it through the season without gaining a pound.
---