Dr. Vishal K. Tiwari Joins Health New England as Medical Director
---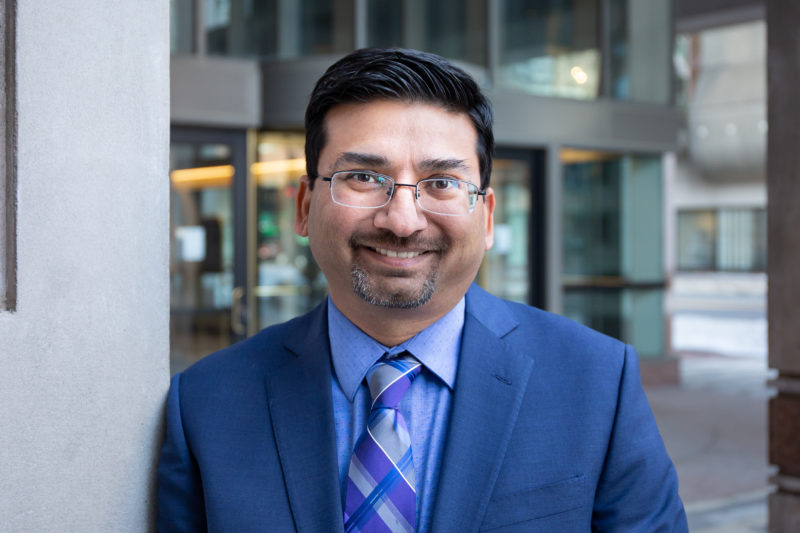 Posted on January 30, 2019

Health New England is pleased to announce the appointment of Vishal K. Tiwari, MD, FACP, as Medical Director for Medical Management.
In his new role at Health New England, Dr. Tiwari is responsible for medical management activities including clinical utilization reviews, medical expense report reviews, medical policy development, providing clinical expertise and support to care management, quality improvement projects and internal committees, and providing medical expertise for population health clinical programs. Dr. Tiwari will also assist with developing and maintaining collaborative relationships with provider groups to support value-based care. Dr. Tiwari will be part of the Healthcare Innovation Leadership Team and sit on the Health New England Credentialing and Clinical Care Advisory Committees.
Dr. Tiwari has extensive clinical experience in the implementation of medical care protocols, clinical documentation and quality of care improvements, as well as utilization management. Prior to joining Health New England, Dr. Tiwari was the Associate Medical Director of Hospital Care Management for Baystate Medical Center (BMC) since March 2016. He has also served as Hospitalist, Attending Physician in Internal Medicine for BMC since 2009. Dr. Tiwari has clinical affiliation with BMC as Assistant Professor of Medicine, UMass.
Dr. Tiwari completed his internal medicine residency at Unity Health System in Rochester, NY, and his compulsory rotary internship at District Hospital Agra in India. He received his Bachelor in Medicine and Bachelor in Surgery (MBBS) from S.N. Medical College, UP, India. Dr. Tiwari is licensed in Massachusetts and is American Board of Internal Medicine (ABIM) Certified.
---