Health or Wellness Question? Search Our New Health Library
---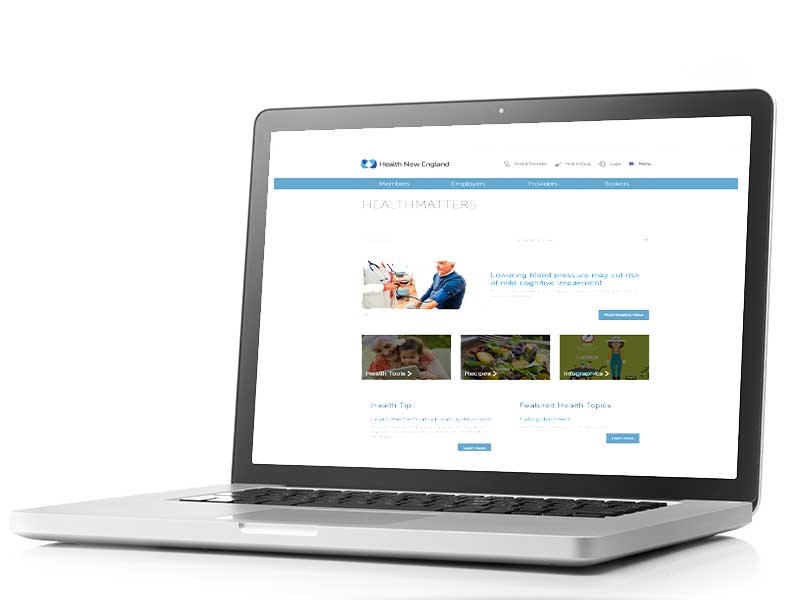 Posted on February 20, 2019

Do you have a wellness question or want tips for staying healthy?
Look no further than Health New England's new HealthMatters Library.
This comprehensive health library offers articles and tips about various health topics including aging, allergies, cancer, exercise, heart disease, parenting, and much more. Search for a healthy recipe or ways to lower your blood pressure. Take an informative quiz about your osteoporosis risk or calculate how many calories you burned during your last workout.
Start using our HealthMatters library now at healthlibrary.healthnewengland.org. You can also go to healthnewengland.org and click "Menu" at the top of the page, then select "Health Library" from the "Members" section.
---