Tim Chrystal Recently Served on NEEBC Panel
---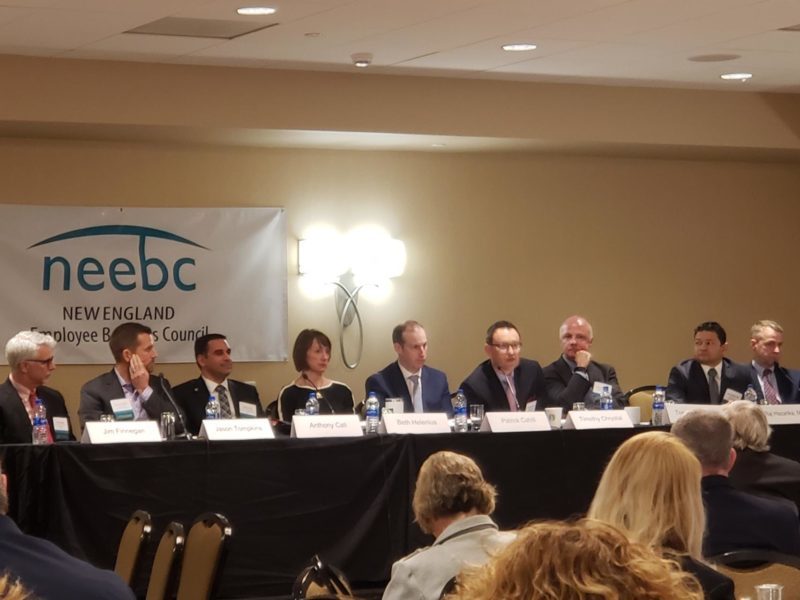 Posted on February 19, 2019

Earlier this month, our Director of Sales, Tim Chrystal, had the opportunity to speak at the New England Employee Benefit Council (NEEBC) Health Insurance Market Outlook about the challenges facing group health plans.
"This event was a great opportunity for all of us to meet with the brokers and discuss some of the biggest challenges facing group health plans both at a local and national level, as well as highlight what we are doing to address it," said Chrystal. "An overall theme at the conference was our ability to remain human in this new digital world and economy driven by the Amazon effect."
Chrystal discussed ways Health New England is addressing these issues, including maintaining strong relationships with our brokers and employer groups, offering flexible plan design and service options, helping employers promote a culture of wellness in the workplace, and, most importantly, being accessible to our clients and members.
---