"Show Me How" Guide on HealthEquity Portal
---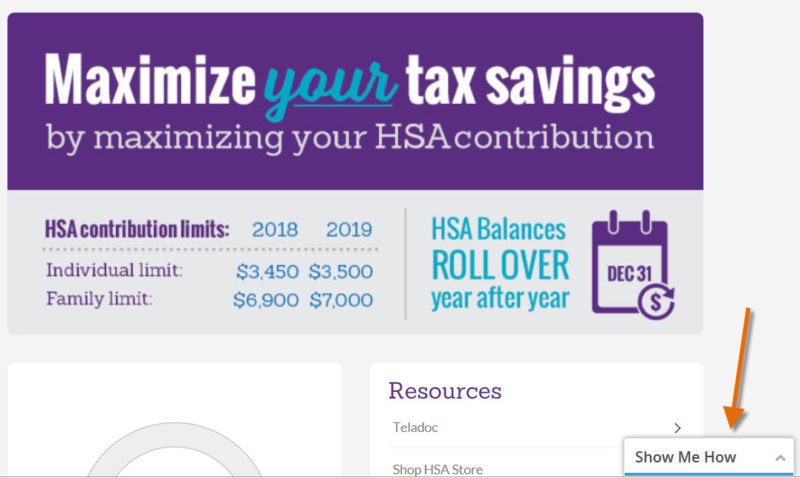 Posted on January 22, 2019

HealthEquity has rolled out a new "Show Me How" button on their member portal. Members can get help with common account tasks by using helpful walk-through guides.
The on-screen portal guide simplifies the user experience and assists members in performing desired tasks. It provides real-time contextual learning and on-screen guidance when and where the member needs it.
Education provided through the on-screen portal guide may include:
Step-by-step instructions
Quick links to existing instructional content
Video tutorials
Task checklists
After timely engagement and contextual education, the on-screen portal guide walks users through the most efficient and tailored route for them to take to accomplish their desired task(s).
---